Child Care Programs in Papillion
When choosing a child care program for your little one, you want options. No two children are alike, and you want to find an early childhood education program that fits your child's unique needs and personality.
Is your child enthralled with the sound of music? We provide music classes to inspire your budding musician. Does your little angel enjoy twirling around the room? We can help put some purpose in that prance with dance instruction from a dedicated teacher.
No matter what the age of your child, we can help you secure the preschool education you and your child will appreciate in years to come. We offer infant programs, toddler programs, preschool and pre-k programs, as well as summer programs! You are sure to find the educational environment that suits your child.
Our educationally-based preschool programs provide a great balance of challenging curriculum and fun, interesting activities. While covering much more than the basic academics that your child will need when entering kindergarten, we include activities to promote deeper thought and learning. Whether it's space, dinosaurs, or a month of great inventors in history, kids at our Apple Tree Orchard preschool facility and childcare center have the opportunity to imagine and ask questions. Learn more about our different types of preschool programs below or call to begin the enrollment process!
Apple Tree Orchard Infant Daycare
We know how much trust it takes to leave your infant with someone else, which is why we work hard to prove we are the infant daycare you can trust in Papillon. Our child care professionals are trained in infant care and take joy in providing babies with what they need. Social interaction and physical development are important at the infant stage, and we ensure that infants get plenty of cuddles, attention, and love as well as tummy time, sensory development, and motor skill development. Learn more about our infant daycare here.
Toddler Care at Apple Tree Orchard
There's almost nothing as exciting as watching the way a toddler learns and develops from day to day. At Apple Tree Orchard our toddler development programs are designed to maximize on this period of rapid change and growth. In the time between one year old and three years old, most toddlers begin walking and climbing, showing personality, speaking in sentences, and showing curiosity by asking questions. We pride ourselves on our programs designed to encourage your toddler to develop into a well-rounded child. Learn more on our toddler daycare page.
Preschool Facility for Child Education in Papillion
Early childhood development is fundamental to your child's wellbeing. Apple Tree Orchard's preschool combines fun and education to create a learning environment your child will thrive in. For nearly two decades we have been the greater Omaha area's choice for family-owned child care. Our extensive programs - offered at no additional cost - foster growth and excitement toward learning. This is also a great opportunity for your child to develop the social skills they will need to be well-adjusted students throughout their education career. Discover more of what our preschool has to offer here.
Summer Daycare and Summer Preschool Programs in Omaha
We provide childcare services and preschool programs throughout the year, but we also offer unique summer programs. If you need childcare, infant care, or camp in the summer, Apple Tree Orchard is the place for you. Your child will receive all the same excellent programs offered during other seasons, but we have special summer programs and activities as well. For instance, our summer program includes water days, special summer toys, outdoor adventures, sports, STEM activities, special guests, and more. Our traditional academic curriculum won't stop during the summer months, but we do add in some special summer fun for children in all of our age groups.
Projects
No preschool program would be complete without great hands-on activities. Our projects help to not only reinforce our school-time subjects, but they also help to develop and tune fine motor skills. Tactile, hands-on learning is so important to the learning process in younger children. Group activities, art projects, and interactive events also help toddlers gain appropriate social skills. In addition to covering all of the fundamentals, we know that a truly great preschool program consists of so much more…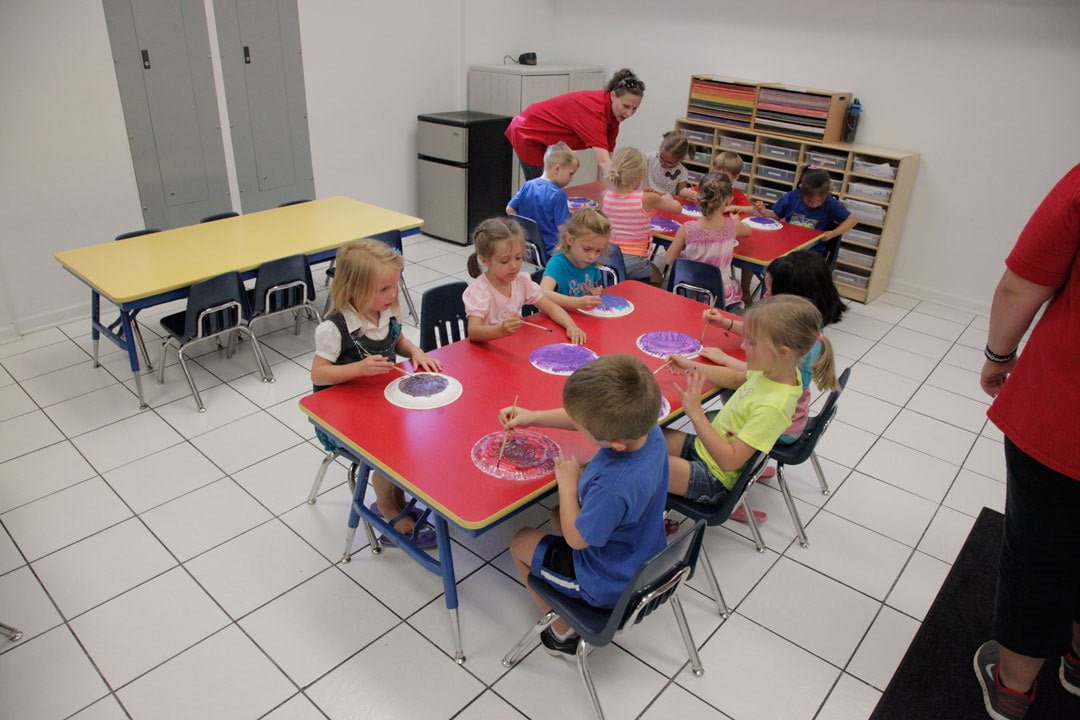 Music
Kids naturally love music! Humans are born with an innate "rhythm," which is why even babies love to dance! So it's never too early to start nurturing that love of music in your childcare programs.Our half-hour classes are taught in the Apple Tree Orchard preschool facility three times per week for all age groups, by a teacher who specializes in music. Nursery school is a great place to start your child's lifelong love for music.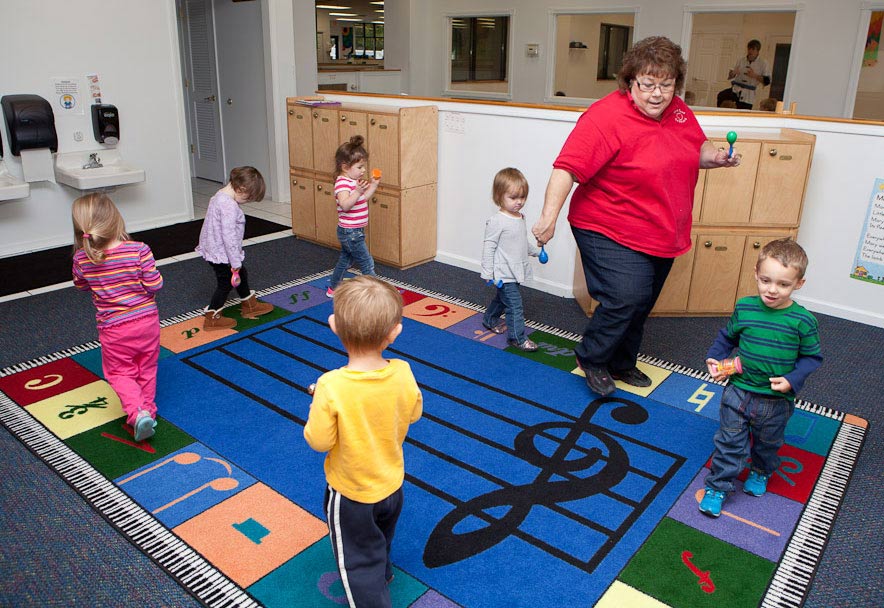 Spanish
Just as with music, we have a teacher specifically for Spanish. Our daily classes feature songs, games, and activities to heighten children's interests in foreign language skills. A child's brain is still developing during their early childhood, and that is the absolute best time to start teaching a second-language! If it's important to you to give your child a head start in foreign language acquisition, you've come to the right place.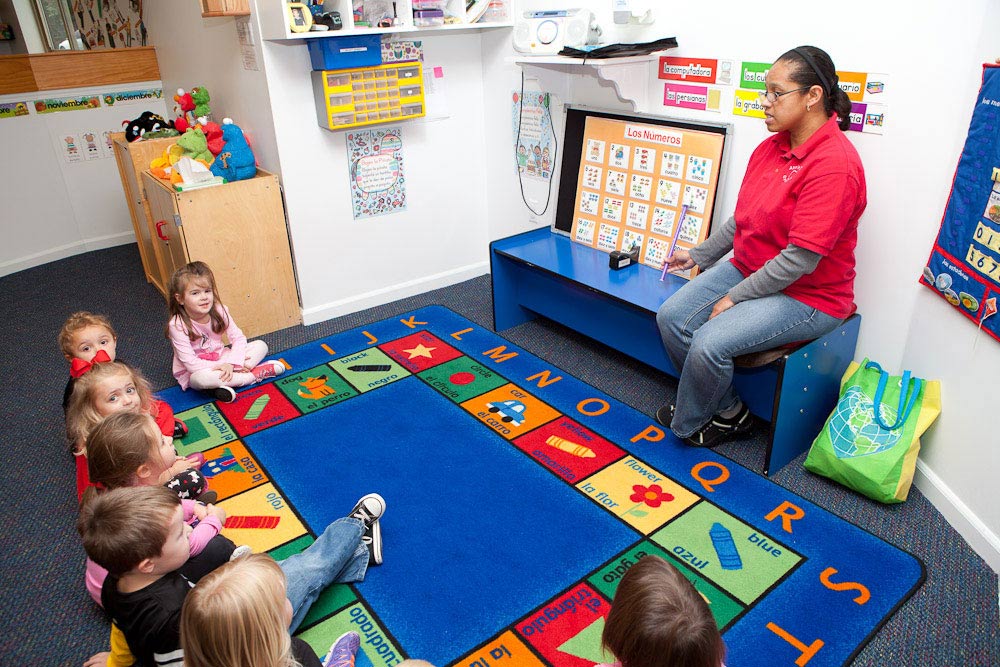 Computer Lab
Two years before starting kindergarten, our Pre-K students explore our 14-station computer lab daily. Activities are designed to increase letter and number recognition, and to work on basic reading and math skills. Exposure to computers during early education programs can help children when they reach elementary school. With the digital world becoming increasingly prevalent in our lives, it's important for children to begin interacting with computers at a young age.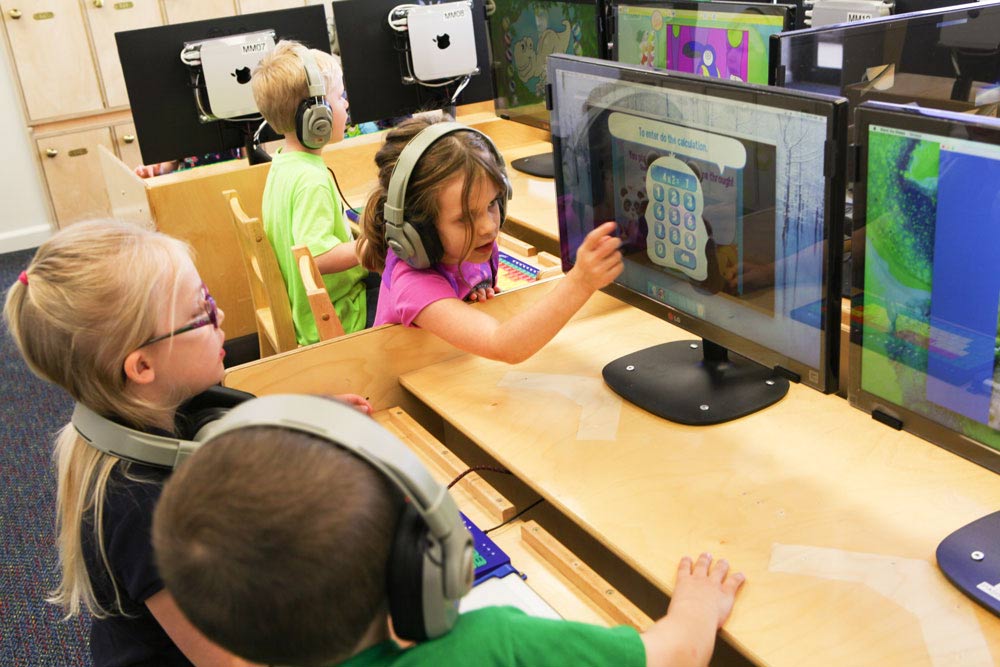 Dance
Another favorite childcare program for kids two and over is a weekly dance class taught by a dedicated dance teacher. Movement is essential to healthy growth and overall child development. The kids look forward to dance class each week, and when children enjoy school, they become lifelong lovers of learning. Dance is also helpful for improving motor skills, coordination, and balance.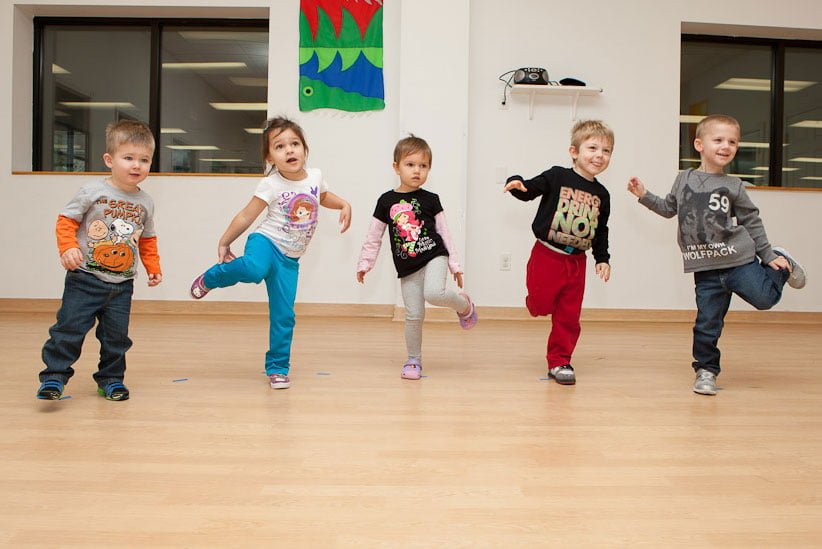 Kung Fu
Pre-K students, children who are about two years out from kindergarten and above, attend weekly Kung Fu classes. The core concepts of these classes are respect, modesty, courtesy, and basic self-defense. These skills learned in the preschool years can be carried with your child throughout their life. The physical movement involved in this class is also useful for developing the whole health of the child.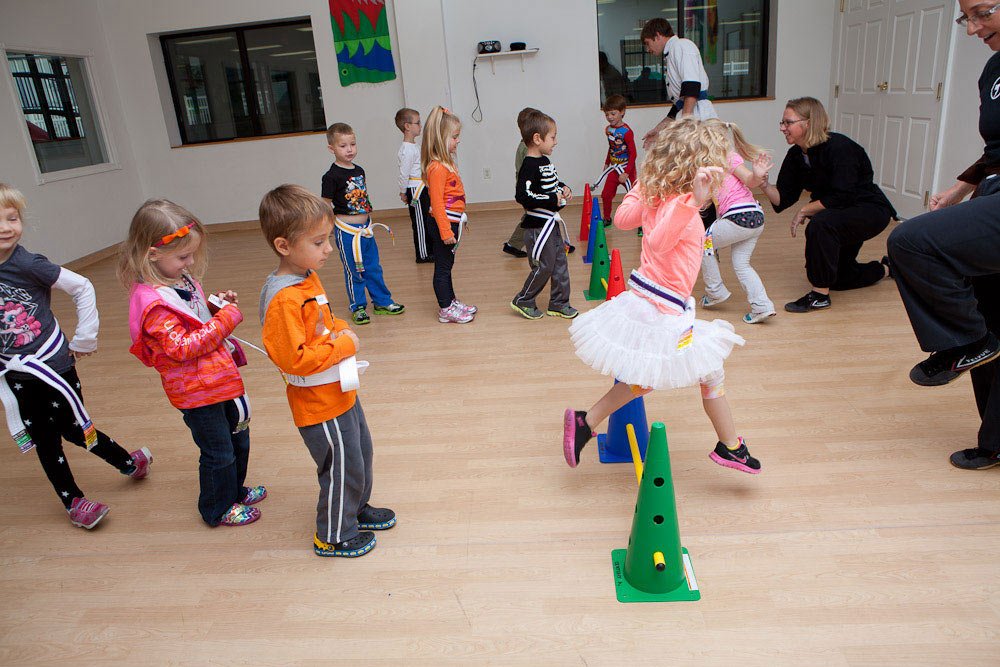 Soccer
Sports involvement is a healthy way to get moving, socialize with others, and hone coordination skills. Children one year before kindergarten age have a fun-filled, half-hour soccer class once a week. These classes are taught by an outside company with teachers who specialize in basic soccer skills and good sportsmanship. It's never too early to learn teamwork, which is why we offer soccer as part of our preschool curriculum.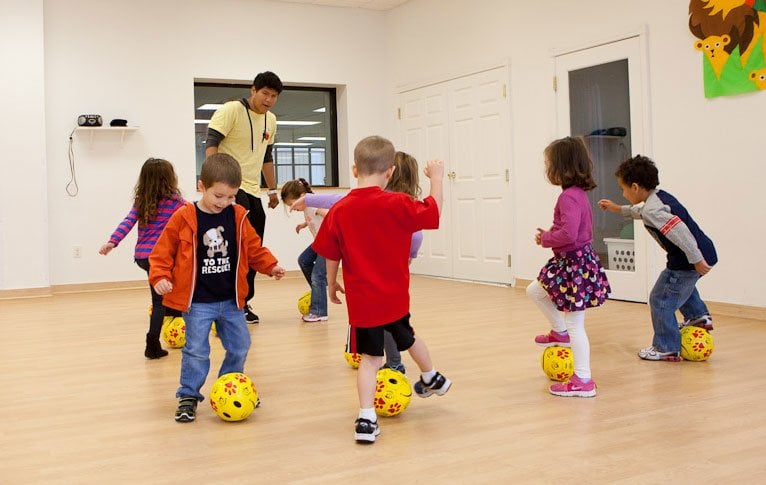 Monthly Fine Art Appreciation
Art lessons are known for developing a child's creativity and fine motor skills. A creative outlet is essential for the soul. Each month we focus on a famous painting that is representative of a major art movement. Preschool-age kids learn about the history and techniques involved in creating the classic pieces of art. Early exposure to high-quality art can turn your child into an art lover for life.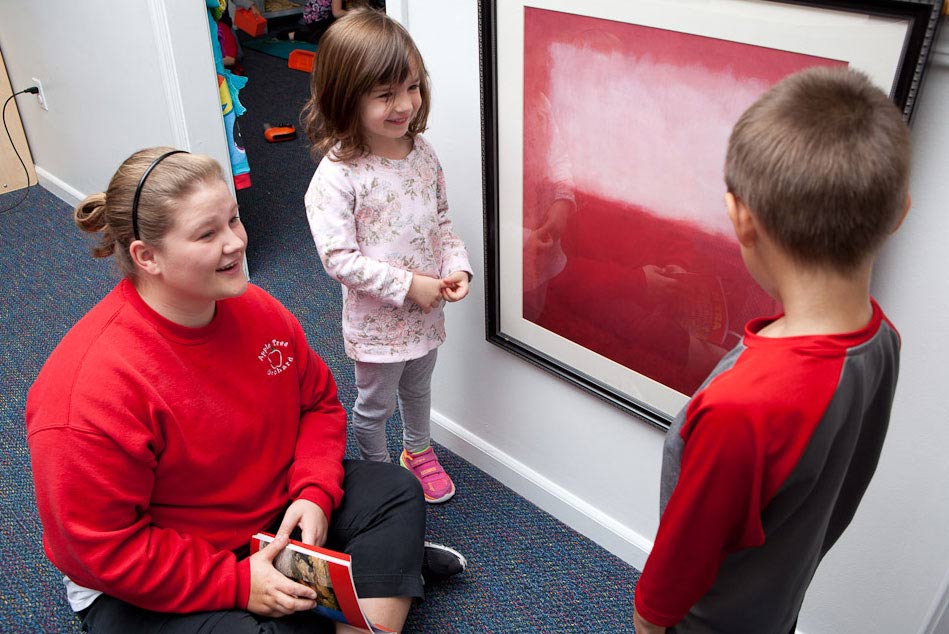 Special Guests
Our childcare program features many fun performers and educators to enhance your child's learning experience. Past visitors include professionals from the Omaha Children's Museum, The Rose Theater, Gifford Farms portable planetarium, Cowboy Dave, the Tooth Fairy, The Amazing Arthur, Poppin' Penelope, and many more!
All of our childcare enrichment activities are provided at no extra charge to you. We know how important it is for the minds and bodies of young children to be kept active so they can grow as whole people and our hope is for our child care programs to help encourage your children's interests in these activities as they grow into school-age. 
Programs With A Purpose in Papillion
Our preschool facility staff understands that your children need a rounded preschool program to help prepare them for the education they will receive in the future. We are dedicated to the social development of your child as well as to their academic success. We've created an age-appropriate curriculum for each of our programs. We know your child will blossom here at Apple Tree Orchard.
In addition to offering stimulating programs and classes that your child will love and learn from, we offer a flexible schedule because we know that not all parents have the same needs. We offer full-day programs and part-day programs. To learn more about our preschool, Pre-K, and daycare programs, call Apple Tree Orchard at (402) 827-7537 or Contact Us online today.