Early Childhood Education in Papillion
FUN AND EDUCATION: WORKING TOGETHER
Our Early Childhood Education Programs
At Apple Tree Orchard Preschool and Daycare, we're proud to provide a fun learning environment for your child's early years. With an emphasis on social development as well as academic readiness through knowledge-building activities such at playtime or art class, you can feel confident that they will be ready when it comes time to go off into kindergarten! We have been family owned since 2000 which means our staff has had years of experience with kids just like yours - so come see us today (and every day)!
We know that children learn better when they are having fun. That's why our education and kindergarten readiness programs focus on imagination, creativity, and exploration as well as academic skills to help prepare your child for the future ahead!
The goal of pre-kindergarten at Apple Tree Orchard Preschool and Daycare is not just academics - it's also about cultivating an environment where kids can try new things with confidence while learning important principles through playtime adventures in a safe space.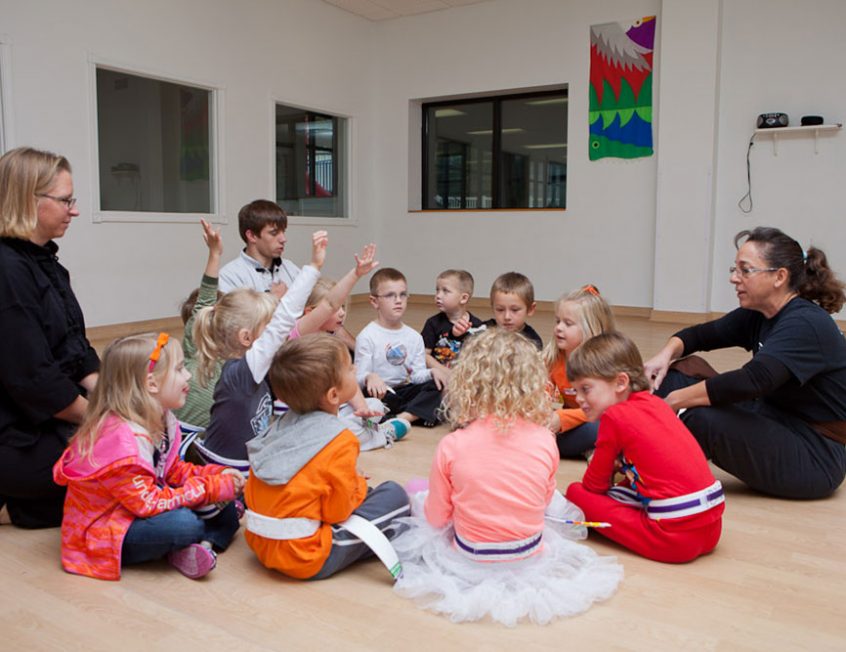 Early Childhood Education and Your Child's Development
For the first 8 years of your child's life, they are rapidly growing physically, socially, and cognitively. During your child's time in our early childhood education program, they are just beginning to develop all kinds of skills that they will carry into their adult life.
That's why we aim to create an environment that nurtures growth in these areas of your child's development during their younger years. To us, this means creating a safe place for your child to learn, play, and imagine. Rather than just focusing on the letters and numbers, we structure our programs and group activities in a way that encourages children as they blossom socially, grow stronger, and lay foundations for their perspectives and values.
Our Keys to Successful Early Childhood Education Programs
At Apple Tree Orchard Preschool & Childcare, our mission is to provide a safe, nurturing, and inclusive environment for all children to grow and learn. We believe that every child is unique and deserves the opportunity to reach their full potential.
We offer a variety of educational programs for children ranging from 6 weeks old to 5 years old. Our programs are designed to meet the individual needs of each child and help them develop the skills they need for success in school and in life.
Guided Play: Learning through Fun Preschool Facility in Papillion NE
With our early childhood education program, we seek to provide children in our care with an atmosphere that encourages them to build important skills while having fun at the same time.
Play is an incredible way to maintain your child's attention as they learn important lessons that stimulate cognitive growth. In fact, learning through play and dramatic play has been proven to be extremely important in all stages in your child's development. It teaches them social skills, develops them physically, and encourages them to think critically and imaginatively. We believe learning should be fun, and with smaller class sizes and preschool teachers who understand the value of play, your child will be able to learn and grow in an encouraging, educational environment.
Our Specially Planned Activities
We understand that children need both education and fun in order to grow up happy. That's why at Apple Tree, we strive for a balance between curriculum-based learning and playtime activities so your little one can be confident about his or her future prospects as well! Our specially planned preschool classes give them plenty of chances to not only learn but also have some fantastic times while doing it. These planned activities include a variety of classes in our preschool curriculum that create opportunities for children to be active and imaginative:
Music
Computers
Kung Fu
Dance
Spanish
Soccer
Fine Art Appreciation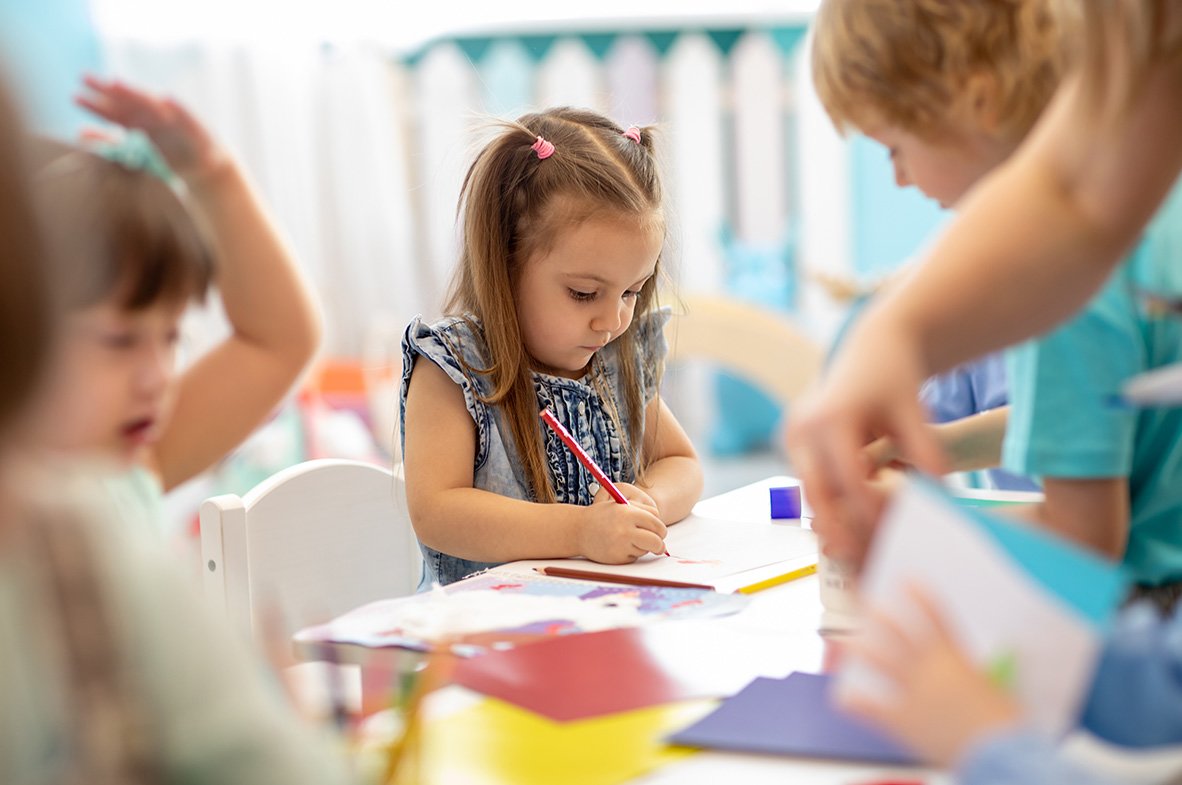 Social Interaction: Developing Social Skills in Early Childhood
The opportunity for social interaction in early childhood education and development happens during play. Children learn the appropriate social skills, establish a sense of "self," and learn what is expected of them from others.
Social interaction includes sharing, cooperation, respecting others and others' property, communication, cognitive skills, and motor skills. Learning these social skills at an early age often encourages children to develop a higher sense of self-esteem and problem solving abilities.  The interaction of nondisabled and disabled children is also crucial during early childhood development. Allowing integration in preschool and Pre-K builds friendships which form positive and accepting attitudes between all parties.
Kindergarten Readiness
Help your child prepare for the future by enrolling them in our pre-kindergarten program. We offer an age appropriate curriculum and experienced caregivers to prepare them for their first year of primary school! With us, getting into kindergarten will feel more like stepping into an adventure than worrying whether or not this next stage has been conquered.
Academic courses such as math, reading, and science are the main focus areas of our program and are primary focuses when your child reaches elementary school. Creative expression through art, music, health, and wellness are encouraged through organized play and games. Children will learn to sit at a desk and focus on the task at hand, standing in a line, working in groups and individually. Our Omaha and Papillion area preschool prepares children for a bright and productive future.
To learn more about our early childhood education program and preschool curriculum, located in the greater Omaha area, visit our contact page or call Apple Tree Orchard at (402) 827-7537.
See What Parents Are Saying