The Best Preschool In Papillion
If you are searching for the best preschool in Papillion, look no further than Apple Tree Orchard Preschool and Daycare. Our programs are designed to focus on social development as well as academic readiness through engaging activities such as playtime and art classes.
You can rest assured that your child is in good hands with our experienced staff, who have been providing top-quality care since 2000. We invite you to visit us today and experience for yourself why our preschool is the perfect choice for your child's early education.
Our Preschool Curriculum
Looking for a preschool that offers engaging programs for your little ones? Look no further than Apple Tree Orchard Preschool & Childcare in Papillion. Our focus goes beyond academic skills; we believe that imagination, creativity, and exploration are equally important for a child's development. With our safe and inclusive environment, we encourage kids to try new things with confidence, all while learning important principles through playtime adventures.
Our preschool programs are designed to meet the individual needs of children from infants to 5-year-olds. We help them develop the skills they need for success in school and in life. Join us and let your child reach their full potential!
Specially Planned Activities
At Apple Tree Preschool in Papillion, we believe learning should be both educational and enjoyable. Our preschool programs are specially designed to incorporate a variety of engaging activities that promote active learning and foster your child's imagination.
Whether it's jamming out to music, exploring new technology on computers, mastering the martial art of Kung Fu, learning Spanish or dance, we offer a range of exciting classes that inspire and captivate our young students. Through these specially planned activities, we hope to instill a love of lifelong learning in all of our preschoolers so they can be confident and assured of a bright future.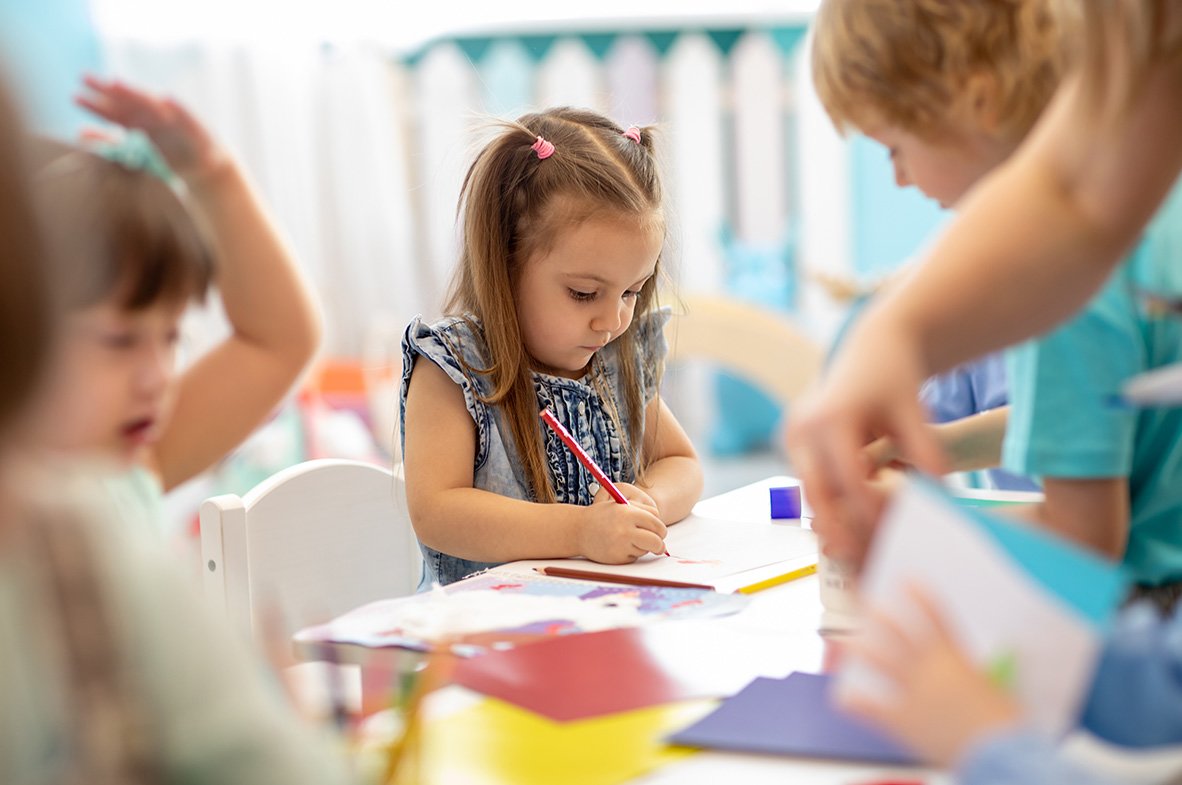 Kindergarten Readiness Through Preschool
Are you worried about how to prepare your child for kindergarten? You should consider enrolling them in our preschool program in Papillion! Our experienced caregivers offer an age-appropriate curriculum to get your little one ready for their first year of primary school.
We focus on academic subjects like math, reading, and science - essential skills that will be crucial to your child's future success. But that's not all! We also encourage creative expression through art, music, health, and wellness activities and games.
With our program, your child will learn the essential skills they need to excel in elementary school, from standing in line to collaborating with others. We are excited to work with you to get your child ready for a bright and productive future.
Our Preschool Center's Facilities
We take great pride in our state-of-the-art facilities at Apple Tree Orchard. Our preschool programs have been carefully designed to promote child development at every stage of their early years. Our facility is equipped with the latest age-appropriate toys and welcoming artwork to provide a stimulating environment for your child's growth.
As parents, we understand the safety of your child is of utmost importance. That's why we have implemented extensive safety measures throughout our facility. From key fob access controls to a six-foot playground fence, we have designed our daycare center with your child's safety in mind. Additionally, we offer internet camera access to all registered parents to give you peace of mind that your child is safe and happy in our care.
We invite you to come and experience what sets us apart and see for yourself the Apple Tree Orchard difference.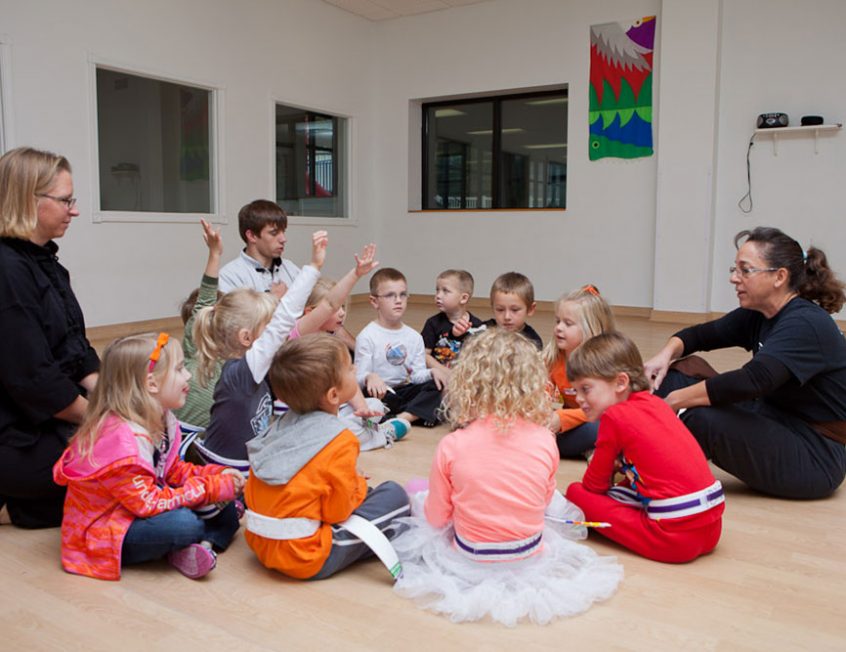 Sign Up For Preschool Enrollment Today!
Are you searching for a preschool program in Papillion that can provide your child with a safe and nurturing learning environment? Look no further than Apple Tree Orchard Preschool and Childcare. Our experienced staff is dedicated to fostering a love of learning in young minds through engaging activities and hands-on experiences.
From social and emotional development to early literacy and math skills, our preschool programs are designed to spark curiosity and creativity in every child. With flexible scheduling options and a commitment to excellence, we invite you to sign up for preschool enrollment today and join our growing community of happy families.
See What Parents Are Saying