Early Childhood Development and Our Daycare Philosophy
From caring for babies to kindergarten readiness, Apple Tree Orchard Preschool & Childcare childhood education facility changes the landscape of early childhood development for Papillion, La Vista, Omaha, Bellevue, and the surrounding area. Our structured and caring environment provides children with the tools they need to prepare for their formal education. Every day they spend in our daycare or preschool programs allows them to explore the world around them through our broad variety of lessons and fun programs.
We believe that children build knowledge and self-confidence by having the opportunity to learn new skills and having those newfound abilities appreciated by people they know and trust. In order to help your child have the best possible experience, we not only offer structured lessons about what they will need to be successful and happy when beginning the school years, but the chance to be creative, playful, social, and imaginative.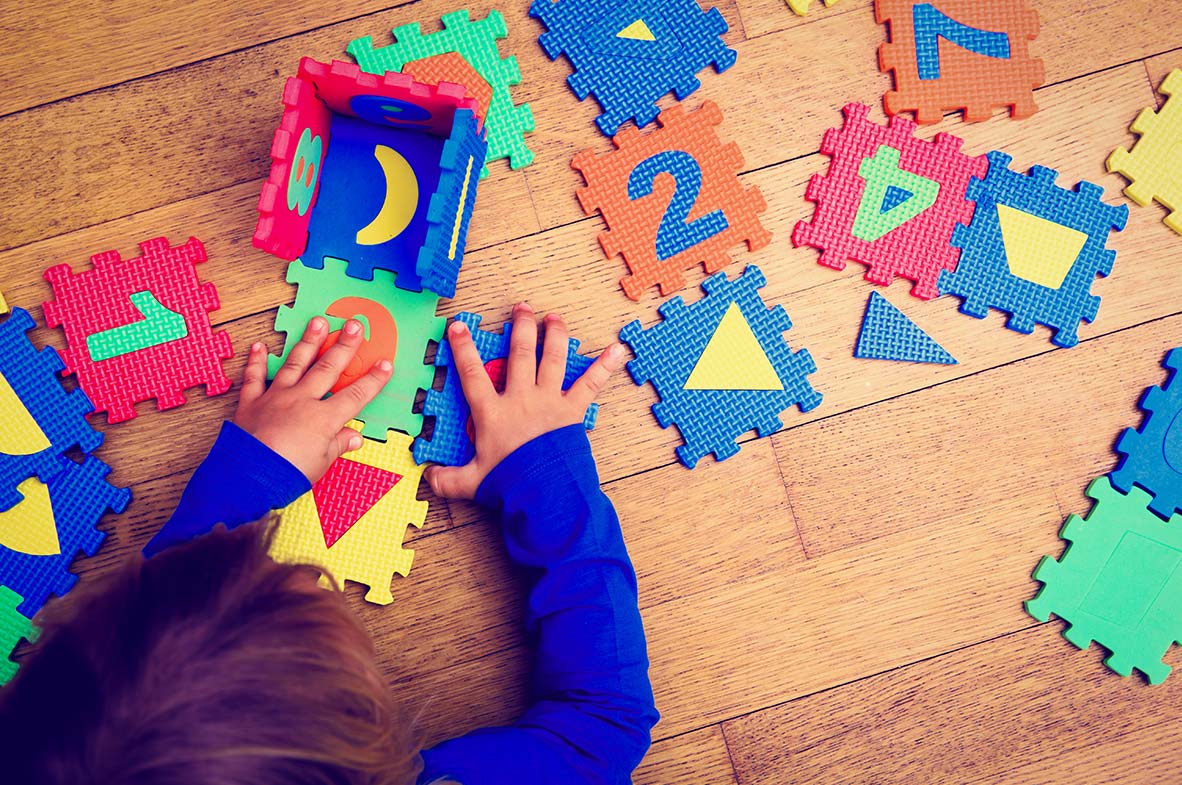 Parents & Creating the Best Possible Environment
Apple Tree Orchard Preschool & Childcare encourages parents to engage in the development of their children because parents are the most important part of a child's growth and education. Part of the success of our preschool and childcare programs is the involvement of the parents and family. The National Academies of Sciences, Engineering, and Medicine (NASEM) reviewed published information on parenting and discovered effective parenting best practices for early childhood development and discovered there are a few principles that transcend diverse families and settings to develop healthy, happy children. Some of those healthy habits for parents to positively influence their child's development are:
Using appropriate discipline when necessary without harshness
Having household rules and routines for the child to follow
Always responding in a predictable way to the child
Showing warmth and sensitivity in all situations
Sharing books with the child and holding conversations with them 
Call Apple Tree Orchard today to get started!
We are the daycare and preschool Papillion trusts. Established in 2000, Apple Tree Orchard is a single-site, family-owned and operated preschool and child care center with the purpose and goal of providing early childhood development and kindergarten readiness to area children. 
To learn more about our Papillion daycare servicing Omaha, Bellevue, La Vista and beyond; our early childhood education program; and preschool curriculum, call Apple Tree Orchard today at  (402) 827-7537 or contact us online.
Why Parents Choose Apple Tree Orchard as the Best Daycare and Preschool for Their Kids.
There's a reason why Apple Tree Orchard is one of the top rated daycare providers in the Papillon and greater Omaha, Nebraska area. Our goal is to provide childcare in a safe, learning-filled environment for kids from infants to pre-k. There are a number of reasons why the parents at Apple Tree Orchard consider us to be the best daycare; here are a few:
Caring, professional staff—our team members are dedicated to providing the best daycare experience for all the youngsters that walk through our doors
Clean, safe facilities—the Apple Tree Orchard Preschool puts a high priority on safety with features like key fob security access, internet accessible cameras for parents, an emphasis on handwashing and use of sanitizer, and more.
Educationally-based programs—We believe that the best preschool programs should be able to implement fun activities and promote academic learning at the same time.
As a parent, it can be challenging to find a good daycare that meets your standards for childcare. We understand that, so we ask our parents at Apple Tree Orchard to leave an honest review of the experience they had with their child. Read some of the daycare testimonials and preschool reviews below to decide for yourself!