Our Daycare's Top-notch Amenities
If you are searching for a preschool or daycare facility that offers exceptional amenities and facilities for your children, then look no further than Apple Tree Orchard Preschool and Childcare. Our child development center is devoted to providing the best early childhood education and development programs, starting from our specially designed toddler school and preschool programs to our pre-k curriculum.
Moreover, with our friendly and captivating amenities, your child will surely look forward to attending school every day. Additionally, you can always relax, knowing our steadfast commitment to safety means your child is in good hands with our expert and caring staff. Visit us today to discover all that Apple Tree Orchard has to offer!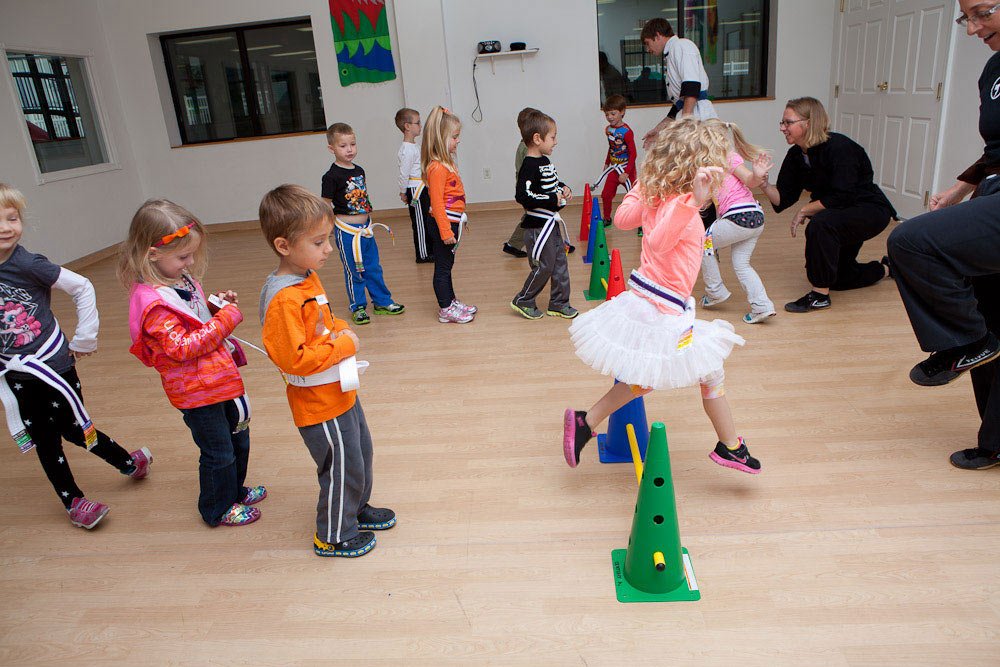 Finding A Preschool With The Best Amenities
As a parent, it can be overwhelming to find the right preschool for your child. However, if you're looking for a preschool that provides the best amenities and curriculums, your decision can be made easier. Our daycare facility offers top-quality preschool programs and pre-K education in a safe and nurturing environment. Our child development team focuses on promoting intellectual, physical, emotional, and social growth in young children, providing them with a strong foundation for their future education.
We understand that toddler school is a significant stepping stone in your child's early years, and we strive to provide a welcoming and stimulating environment where children can thrive. By implementing age-appropriate activities, modifying our routines, and providing responsive instruction, we ensure that every child receives the attention and care they require.
Our Daycare Facilities and Amenities
At Apple Tree Orchard, we believe your child deserves an environment that caters to their individual needs. Our daycare center is designed with features and amenities that will ensure your child feels comfortable, safe, and happy throughout the day.
Your child can play and explore to their heart's content in our three large outdoor playgrounds.
Our tot-sized room designs are perfect for little ones, with sinks at just the right height and fixtures that cater to their size.
With the help of our five available supervisors, we can guarantee your child is in good hands.
Our environment is clean, colorful, and fun, providing the perfect backdrop for your child's growth and development.
We offer both full and part-time schedules, and we can work with you to create a routine that suits your family's needs. Let us provide a nurturing and engaging environment for your child where they can learn, play, and thrive.
Security and Safety
Ensuring safety is of utmost importance at Apple Tree Orchard Preschool and Childcare. We have taken extensive measures to ensure our center is well-secured and guarded against all potential hazards. Our advanced security measures include locked proximity entrances that can only be accessed with key fobs, playground fences that are 6 feet tall, and as many as 48 internet cameras that parents can access via a password-protected portal.
Our open-format design ensures you have a clear view and hear everything that happens in the center. Our aim is to provide a hassle-free environment that fosters a child's growth and learning without any worries.
Make The Transition From Home To Daycare Center as Smooth as Possible
Enrolling your child in a daycare center is a significant milestone for both parents and children. As a parent, you want to ensure your child is in a safe and nurturing environment with competent and caring staff who can provide individualized attention as needed.
At Apple Tree Orchard Preschool & Childcare, we understand your concerns and we are committed to making the transition from home to daycare as smooth as possible. Our team of childcare professionals offers quality preschool programs and engaging activities that cater to your child's specific needs and interests. We prioritize active learning so your child can have fun while developing essential skills that will benefit them throughout their lives.
With Apple Tree Orchard Preschool & Childcare, you can have peace of mind, knowing your child is in the care of experienced and passionate professionals who have your child's best interests at heart.