Preschool Summer Program in Omaha
Whether you're looking for a way to ensure your child's summer is exciting and educational or you're simply in need of a child care solution for the warmer months, check out Apple Tree Orchard's preschool summer program! Our daycare and pre-k programs are as lively as ever May–June as we expand on a curriculum that sparks the imagination, encourages exploration, and furthers your child's social and cognitive development. 
To ask questions and get started with enrollment, contact us today at (402) 827-7537!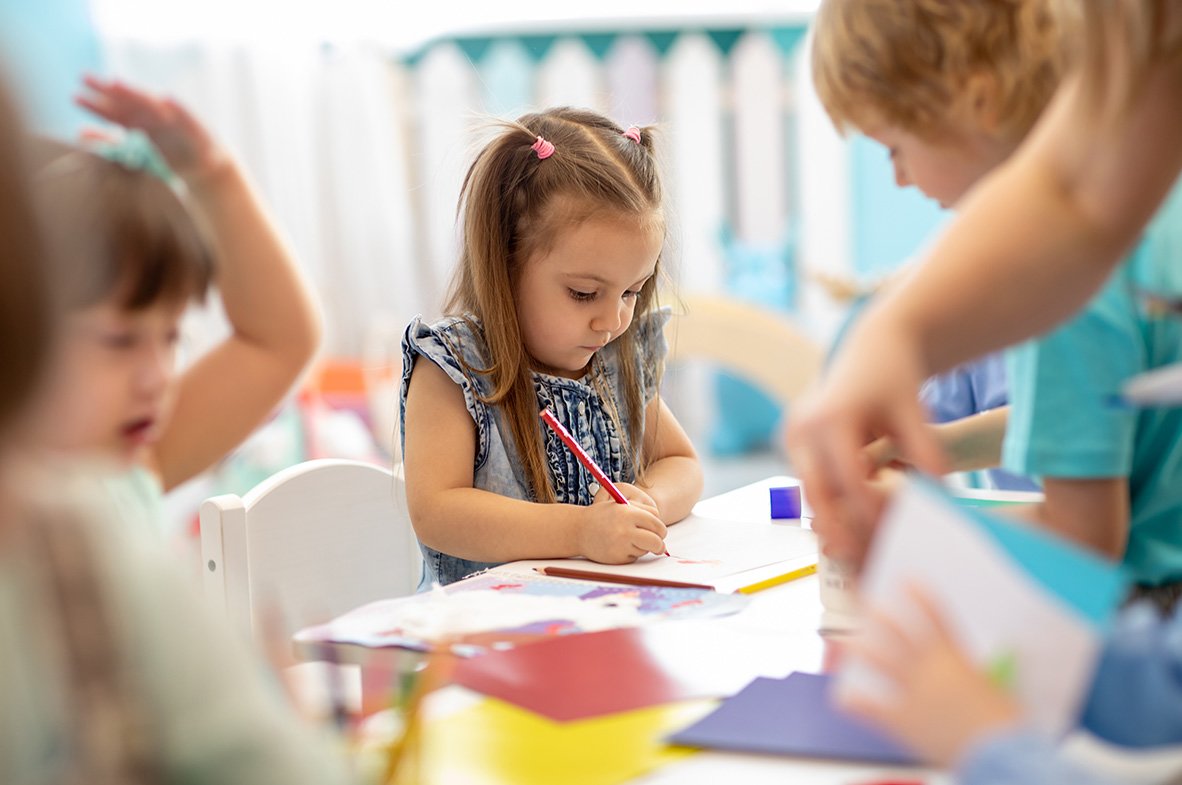 About Apple Tree's Summer Care and Preschool Programs
During the summer months, Apple Tree Orchard offers infant daycare, toddler care, and pre-k care to the Omaha community. Our passionate teachers and staff center their care on creativity and the celebration of learning. We believe that children build knowledge and self-confidence when their new skills and abilities are affirmed and appreciated by people they know and trust, so we are always welcoming of parent engagement. We work hard to create an environment that not only provides structured learning, but one that also gives your child the chance to explore their creativity, work on their social skills through playing with other kids, and expand their imagination through learning special subjects.
Preschool Summer Camp Activities
At Apple Tree Orchard, we partake in a variety of exciting and educational projects throughout the year—in the summer months, the warmer weather means we can participate in some special activities. In the past, our preschool summer activities have included field trips to flower patches, outings to learn about cowboy life, Fourth of July parties, water days, and sports days!  
Summer Session Rates
To learn more about our preschool rates, check out our pricing page, or call us today at (402) 827-7537! 
Preschool Summer Program Dates
At Apple Tree Orchard, we offer year-round daycare and preschool programs, closing only six weekdays a year to recognize national holidays. During the warmer months, we are closed on the following holidays: 
Memorial Day
Fourth of July
Labor Day
We offer both full and part-time schedules to help accommodate parents with varying schedules. Our full-time programs run Monday–Friday, and our part-time schedules are Monday/Wednesday/Friday or Tuesday/Thursday. 
Our business hours are Monday–Friday from 6:30 a.m. to 6:00 p.m.