Child Care Facility Designed for Your Child's Learning & Safety
Every detail of Apple Tree Orchard's preschool facility is designed with your child in mind. Starting with clean, bright, colorful surroundings, right down to the sinks at just the right height.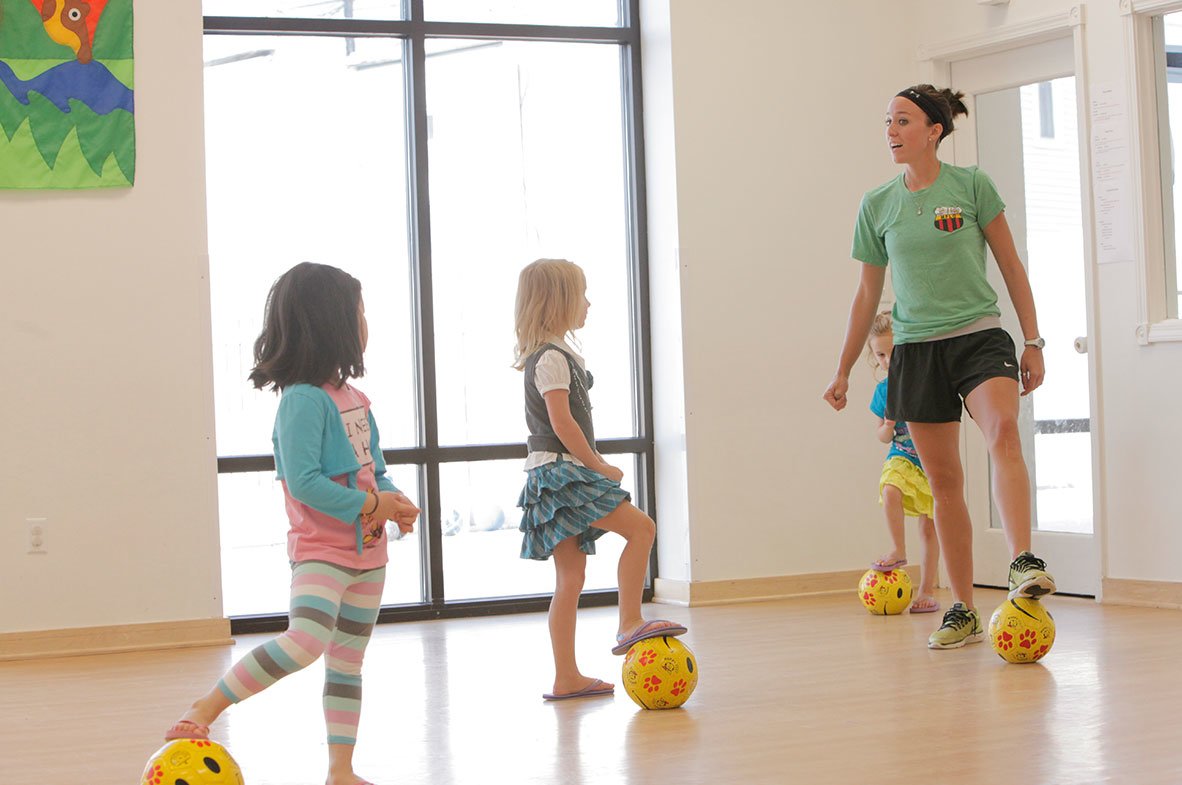 Preschool Facility
At Our Daycare Facility, Your Child's Safety Matters Most:
Key fob security access with magnetic door locks on both lobbies. Currently registered parents can walk in and out of the preschool facility with the convenience of an individualized key fob that also keeps electronic records of our visitors during the day. Unlike universal security codes, parents can be comforted in knowing that only current staff and parents have unfettered access to the building.
Internet camera access is available to all of our currently registered parents. Just as with the key fob entrance, the Internet codes are individualized so that only current parents have active codes. Parents can view any one of our 48 cameras throughout the building at any time, or look through the day on our minute-by-minute archive that holds images for 24 hours.
Six-foot playground fences require all visitors to enter and exit through the building.
Open building concept. All classrooms in our preschool and daycare facilities are within clear viewing and hearing of other classrooms.
An indoor gym for those unbearably hot Nebraska summers or icy cold winter days. Our gym also serves as a great area for activities and a meeting place for our special guests.
Fun Features that Encourage Joyful Preschool Learning:
Our preschool and daycare facilities have three large outdoor play areas! Each is designed for different developmental levels, so each child has a fun learning experience tailor-made for right where he or she is. Kids can play and learn in safe, developmentally appropriate play areas, with no worries or cares. Carefree, joyful children learn best.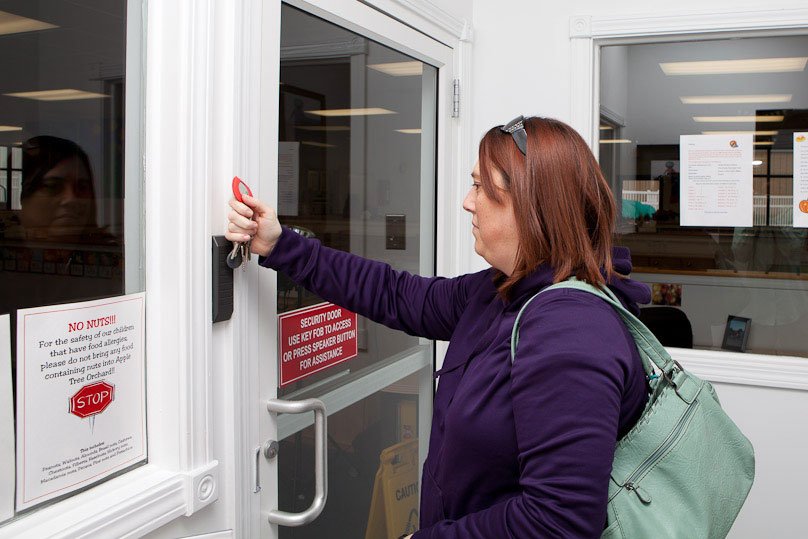 Caring About Your Kids
No one cares more about them except you. It is our joy to work constantly to provide the best possible environment for your kids to learn, grow and play in.
To learn more about our preschool facility and child education programs, call us at (402) 827-7537 or Contact Us Online today.